Copyright and Licensing Information
All photos are copyright of HamptonRoadsDailyPhoto.com. Please view the
photo licensing
page for image usage information.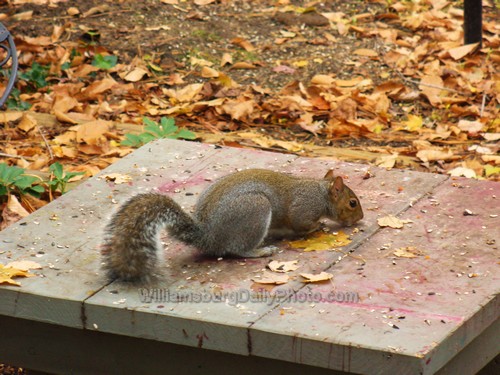 This squirrel was taking a break from scurrying about to snack on some tasty natural tidbits.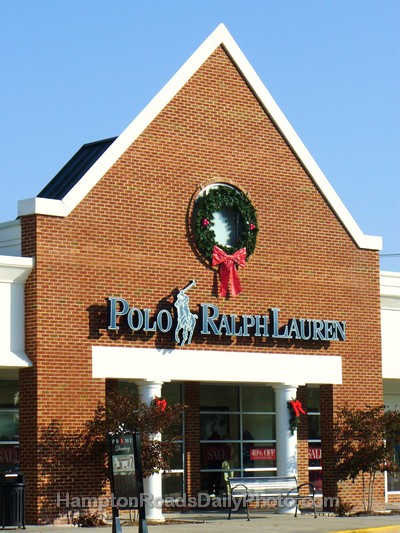 Like the Polo Ralph Lauren Outlet, the stores at the
Williamsburg Prime Outlets
are decked out for the holiday season, and will no doubt be busy this upcoming weekend when they are holding their
Black Friday / Thanksgiving Weekend
and
Cyber Monday deals
bonanza, just like dozens of other stores all across the country. I hope to get some of the deals, but from what I understand, there will be stiff competition.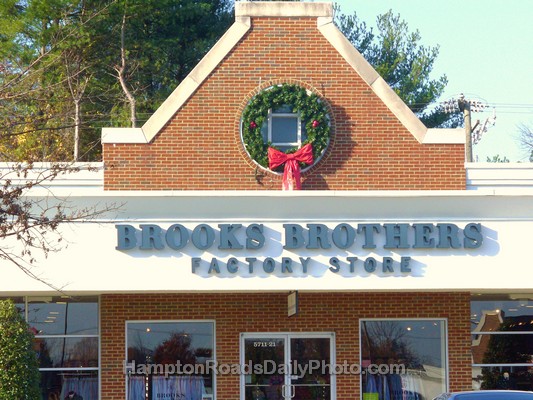 Did you know that Brooks Brothers is the oldest surviving men's clothier in the United States? It was founded in 1818 and is headquartered today on Madison Avenue in New York City. Ralph Lauren used to work as a salesman at the Brooks Brothers Madison Avenue store, and was granted the right to use the Polo trademark from Brooks Brothers, which retained its rights as an iconic "original polo button-down collar" shirt. President Abraham Lincoln wore a coat specially crafted for him by Brooks Brothers at his second inauguration that had a design featuring an eagle and the inscription, "One Country, One Destiny" hand stitched into the coat's lining. Most of Brooks Brothers' clothing is imported, with sportscoats, shirts, and some accessories manufactured in the United States. All Brooks Brothers necktie silk is woven in England, but are "cut and piled" in the US.
Paraphrased, courtesy of Wikipedia
.